Page 1 of 4 • 1, 2, 3, 4

D2MultiRes
by Henley
DOWNLOAD:
D2MultiRes Version 1.02
OFFICIAL WEBSITE:
ModDB
VIDEO:
Diablo II - Lord of Destruction [PL] 1280x1024 - D2MultiRes - Gameplay
Description

This unofficial "patch" allows you to play Diablo II in resolutions other than 640x480 and 800x600. It is, for the most part, completed, but there are still a few issues that have not been worked out. The "patch" lets you select any resolution 640x480 or higher that is supported by your current display adapter/monitor. There are no other changes to the game other than this.

The downloaded "patch" should consist of 4 files:

D2MultiRes.txt
D2MultiResGame.exe
D2MultiRes.dll
D2MultiRes.mpq
To install, simply copy D2MultiResGame.exe, D2MultiRes.dll and D2MultiRes.mpq to your Diablo II directory. You do not need to copy over or replace any of your files, and none of your files will be changed. At the moment, D2MultiRes only supports the GDI (windowed mode) and DirectDraw graphics plugins. If you are using Glide you'll almost certainly crash. If you're using Direct3D you'll be able to run Diablo II, but expect to see some funky graphic glitches while playing the game. To switch to DirectDraw, run D2VidTst.exe (found in your Diablo II directory) and choose the DirectDraw option. You shouldn't notice any major drawbacks for using DirectDraw over Direct3D, so for most users this probably won't be a problem.

To run, start D2MultiResGame.exe. You may use any of the normal command line options available when playing Diablo II, such as "-w" for windowed or "-direct -txt" for mods. Diablo II will start in its normal resolution, however when playing a game you will be able to switch to a new, higher resolution. To do so, just go to the Video Options menu and select the Resolution menu item. This will bring up a new panel that will list your available resolutions. Click the one you wish to play in and
Diablo II will switch to that resolution.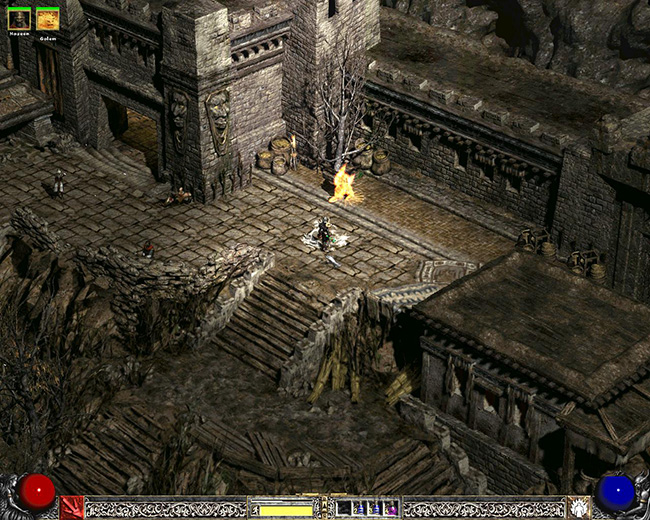 NOTES:
Only works for Patch 1.12a, although a new patch is supposedly in the works
(link)
Dark Nephalem




Posts

: 2946


Country

:

---



Desert Cat




Posts

: 17


Country

:

---



Blood Golem




Underpowered Admin

---

Posts

: 2206


Country

:

---



Is there a way to make this work with d2se?
jup, load it via plugY (dlltoload=multires.dll)
Bane Hunter




Posts

: 386


Country

:

---



i'm actually pretty ignorant and still don't understand. i couldn't even figure out how to install plugy. I know 90% of things to know about mxl but this stuff kicks my ass
in d2se check the plugy box (LOL)


go to your mxlu modfolder click plugy.ini ; and under [LAUNCH] what herrnieschnell said. the field doesn't exist in ultimative plugy.ini to prevent people from loading external dlls but its still functional.
_____________________
http://www.median-xl.com
Malthael




Führer

---

Posts

: 10178


Country

:

---



do you have the files in the d2se folder ?
_____________________
http://www.median-xl.com
Malthael




Führer

---

Posts

: 10178


Country

:

---



Page 1 of 4 • 1, 2, 3, 4

---
Permissions in this forum:
You
cannot
reply to topics in this forum