Page 1 of 8 • 1, 2, 3, 4, 5, 6, 7, 8

Hello everyone!

I have problems to survive in combat übers. So I need your help to adjust my character melee witch for better survive any übers. Which I show you all my equipment and my charms. And you'll tell me what to do with my character melee witch.

What would I need to improve my character? With your help, it would me much pleasure!


Farm K3KBA/TA/whatevers easiest for sorc melee set
Thunderbolt




Posts

: 215


Country

:

---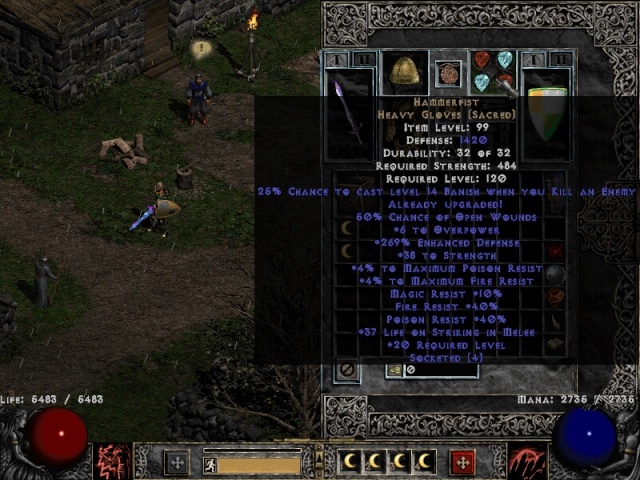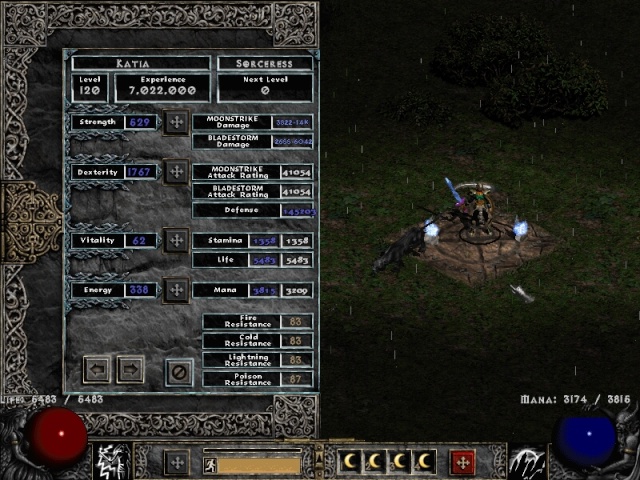 See? Any idea ? For adjust Equipment etc
Thnx your help and plz
please use the edit buttom dont double post.

def. get dual emp bands

i still say farm k3kba/ta
Thunderbolt




Posts

: 215


Country

:

---



There should be some guides around he somewhere for mele sorcs like urs, they have a list of some of the viable equipment you should use, and ya you should get some emp bands and farm some more before doing some of the stronger ubers. And also in my own personal experience mele sorcs are a bit confusing to make so u might have your work cut out for you when trying to find gear.
http://www.medianxl.com/t500-2012-compilation-by-chucknoris
#15 Queen of Pain should be what your looking for.

Darkwarden




Posts

: 96


Country

:

---



Yeah... Sorc Melee is so complicated... So i tried farm on uber Tran Athulua but i died too much... Well i guess that i going farm meph and k3k if i wouldnt die...

I don't understand on my char sorc have 30 % chance to block and a archer uber from tran athulua can hit me only 19 % !! 0.o With a 15 - 20 archers coming attack to me and i died like one shot.
Try to get some more Life steal and just charge straight at the mob that way your constantly getting healed because ur hitting multiple enemies at once. Should be around 45% life steal if you can. Also what difficulty are you farming on?
Darkwarden




Posts

: 96


Country

:

---



Page 1 of 8 • 1, 2, 3, 4, 5, 6, 7, 8

---
Permissions in this forum:
You
cannot
reply to topics in this forum