Page 2 of 4 •
1, 2, 3, 4

@zerger

wrote:

@Helix

wrote:How so?

Unlike with many other games (almost all nowadays really), at no point while playing did I notice an excessingly annoying flaw or tell myself "why didn't they do that

this

way instead?", or it was such a trifle that I don't remember now.

No No, I didn't mean the game has some flaws, but rather it could have got more content

Maybe I am too bad with this game but I have the feeling there are not a lot of different tactics (for expample, in Binding of Isaac, every game is really different)
Not really :/ Either you get something useful on the first floor or you don't. In the end it all comes down to how well you can dodge the never-changing patterns.
Glowing Blob




Posts

: 353
Transferred

---

Country

:

---



@Moasseman

wrote:FTL doesn't really require anything from your machine, now does it

? On a side note, if you want FTL, send me your e-mail via private message. Gonna get the bundle but already have FTL.
Even if it might be possible to run it, this laptop isn't in the best shape for it.  You'll need to find someone else to be generous with.
@zerger

wrote:No No, I didn't mean the game has some flaws, but rather it could have got more content

Maybe I am too bad with this game but I have the feeling there are not a lot of different tactics (for example, in Binding of Isaac, every game is really different)
Isaac has more variety when it comes to changing your character, but none of it is required to succeed.  FTL requires you to upgrade because the enemies will become impossible to deal with if you don't.  This leaves you at the mercy of the RNG, and you have to change your tactics based on what you can acquire.  (I'm not sure I'm even contributing to this conversation properly.)
FTL could certainly be better in terms of content, but it does have a modding community that tries to provide more.
but one thing FTL really rocks at is : its MUSIC !!! It mades the ambiance so peaceful, I love it :p
Spike Beast




Posts

: 430


Country

:

---



http://www.ftlgame.com/?p=598
An announcement has been made.  It's a
FREE
expansion, coming early 2014.  
Game will also be available for iPad.
Follow the link for more information and a small (1:20) trailer.
I've had this game for less than two weeks now,
although I have to use my brother's computer at his house
.  I've done pretty well so far, so I decided to start familiarizing myself with the modding side of things.  I've already released my first ship that I made as practice, the Dead-Tail.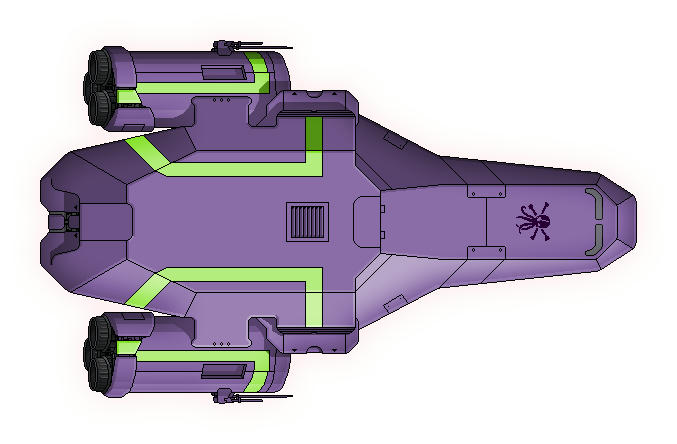 It's a combination of the Red-Tail and the Stealth Cruisers.  It's also a ghost ship, with an odd little addition.
Hanger image: http://cloud-4.steampowered.com/ugc/504697915396093794/2451F27971444B12CE8F3B5372E54F5006A8222B/
The Stealth ships are a true joke from dev, it is impossible to do a good game with them, they are much too weak and it requieres so much luck..
Spike Beast




Posts

: 430


Country

:

---



I haven't unlocked the stealth ships yet, so I'm unfamiliar with using them.
I've posted another junk heap now.  I call it Frankenstein, a living ship built from the broken pieces of others.  It was supposed to have a teleporter capable of teleporting your whole crew at once, but the latest patch (1.03.3) put a limit of 4 (something related with pulling crew back from enemy ships when your crew wasn't stationary), so it doesn't work as intended.  
 It still comes with some other potentially OP abilities.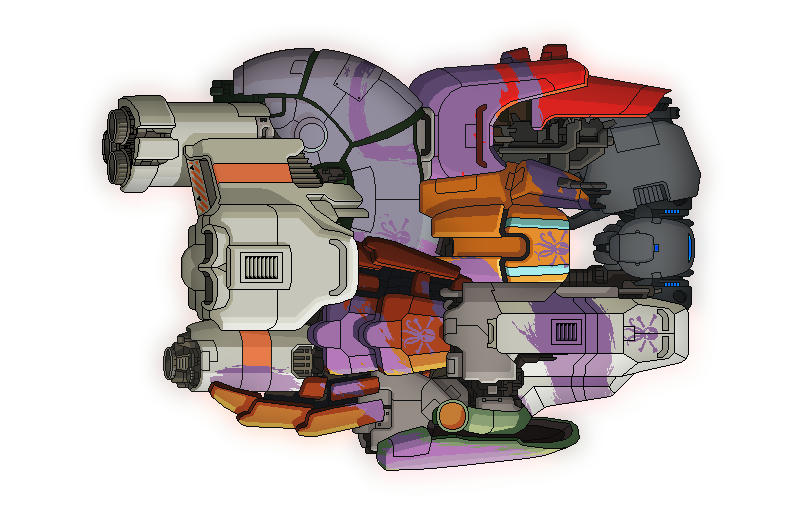 One of the biggest annoyances I have with this ship is the (hypothetical) 3D appearance of it.  From this top view, I feel I didn't do a good job on it.
 A YouTuber, BrenTenkage, made a mod request at the FTL forums for a
Flying Christmas Tree of Death
.  I had some free time, so I made an attempt at it.
Hanger image - Candy Pain Tree forum post
I don't really like that ship name much, but I'm not creative enough to come up with something better.  It features candy cane weapons modified from the secret race. It starts with a lot, and since you don't need new weapons, just upgrades to the systems, I call it an OP ship.
He has already posted a video of the ship, and was nice enough to keep his swearing out of it.
Youtube Video
Triple post, but it's okay.  There is plenty of time between posts.  Links look different now.  
I don't know what is wrong with me.  Instead of making ships, I make non-serious things.
Hanger Image - Eggcelsior forum post
That image is from the 1.0 version.  There is also a 1.1 version that should be slightly harder when starting.  I made this ship back around Christmas, but didn't feel like bumping this thread at that time.
Hanger Image - Slowpoke forum post
My most recent ship is a turtle.  I don't know why I do these things.  
I suppose this next part can redeem myself from those nonsense ships.  There is a mod called Infinite Space.  The current version is 0.5.3, and it has some crash issues with some of the new events that were added to it.  I made an unofficial patch to go with it which fixes some of these issues.
Edit (sometime in Feb.):  I've update the turtle mod so it now has two ships, plus custom weapons and drones.
Slowpoke 2.0 Hanger Image - Flametoise 2.0 Hanger Image
I've also made a new ship mod that is an actual ship.  
It is quite similar to the type-B Rock ship, Shivan, since that is what I used for the base.  May both be easier and more annoying than the Shivan.  

Hanger Image - The Hulk forum post
FTL: Advanced Edition News Update

No news about when it gets here, but you can follow the link to learn more about new systems and subsystems, plus a few miscellaneous additions.

Page 2 of 4 •
1, 2, 3, 4

---
Permissions in this forum:
You
cannot
reply to topics in this forum