Page 97 of 100 •
1 ... 50 ... 96, 97, 98, 99, 100

@IVIike

wrote:good to see another TR in dunc gg ^
good there are no others
The Butcher




Posts

: 5233
Transferred

---

Country

:

---



I will have all converted! mwahaha
Strobel is a spammer
Loot from half of duncraig - the half side to the left when you enter: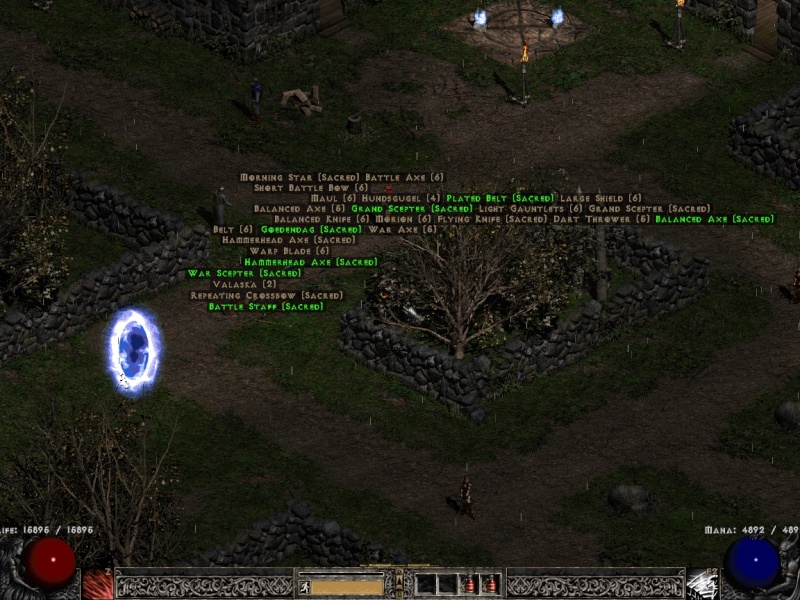 It might not show, but i got 5-6 sacred uniques, 2+ shards from set items and many more from TU.
Also this time i am getting more variety in SU. But still most of the time i get the same sacreds i already got.
Also reanimates from Wanderer's hood (SU cap) - soul flayers seem to tank the barrels like a boss. They only get stuned for a sec from the blast and continue to fight. I didn't believe it, but i have seen them take two barrel hits and live.
Goliath




Posts

: 2609
Transferred

---

Country

:

---



I never bother picking up the tier uniques
Just for show off purposes  
Goliath




Posts

: 2609
Transferred

---

Country

:

---



Luck Trial and Lottery both failed. Oh well it's still 1% off from perfect

Here is pic of mine perf to cheer you up  

Shock Stinger




Posts

: 65
465

---

Country

:

---



Sucks that mine is forever and yours will disappear in a few months
Double post
Fun with scorpion blades
Fun with shatterblade
Fun with pierce
Which way did he go george?
Edit:
Fun with memories
First time beating Uldyssian and getting charm yay! Too bad it's a shitty roll
Page 97 of 100 •
1 ... 50 ... 96, 97, 98, 99, 100

---
Permissions in this forum:
You
cannot
reply to topics in this forum