Page 1 of 2 • 1, 2

Hello everyone, im sorry if post is out of place, or if repetitive.
I searched for a similar topic, but non appeared.
I'm having a little problem here: i killed Dest. Nihla, and wanted to have the quest complete, so i gave my helm to little anya over there so she personalized it, and se what happened:

"
My damage boosted from 60k +- to 250k so i happily went to try it out.
I died and the game crashed.
i restarted, and the progress did not save so, did it again. kill nihl(save and exit), personalize, and boom! again. 250k.
So i saved and exited, and came back, and this lame crap happened:

So i Basically want to chop my balls of...
Any ideas? is this normal? i'm i just un-fucking-lucky? anyway i can get my helm the way it was?
Thanks again.
Baal




Hairy Ass Argentinian

---

Posts

: 4939
125

---

Country

:

---



I believe probably no one ever did anya reward in this mod.....that's so strange,and how did you get a red name?
Malthael




High Posting Cookie Monster

---

Posts

: 10009
100

---

Country

:

---



The red name can be made with the offline tools on forums. As for Anya quest, I did completed quest sometime and this kind of thing never happened to me. It's kinda weird maybe try to personalise something else:S
Scaled Mutant




Marco's Favorite

---

Posts

: 902


Country

:

---



Strange, it seems most of the effects were reduced to half and the +cold damage was gone completely. I'm with gg2, make a backup of your character and try personalizing other items and see what happens, revert if noting happens and try again and post results here.
Dark Nephalem




Posts

: 2946


Country

:

---



could need area effect dmg

The Smith




롤스로이스 ☆☆☆☆

---

Posts

: 3320
Transferred

---

Country

:

---



Shouldn't helmets be impossible to personalize in the first place? Also, I guess the red name (which normally would be impossible) screwed the item a bit.
Glowing Blob




Posts

: 353
Transferred

---

Country

:

---



my educated guess:

the helm itself consists out of bytes. now that you have a red name as moasseman already said you basicly added a bytefeature to your helm. Now when the game tries to read the bytes everything changes significantly and therefore bytes which usually maybe represent the durability are interpreted as Area effect dmg or idk, but im pretty sure it has something to do with it, so +1 Moasseman
The Smith




롤스로이스 ☆☆☆☆

---

Posts

: 3320
Transferred

---

Country

:

---



Yes, its definitley the colored name.
First i did it again with my jitan's kamon, and changed all stats except MO'S. I personalized with my sin(after backuping), and nothing happened, changed the name colour and boom random stats on my albrecht mail.
Oh, and the offline tools now crash when i try to open my zon again.
this happened to Jitan's before saving,

this happened after saving

Albrecht before saving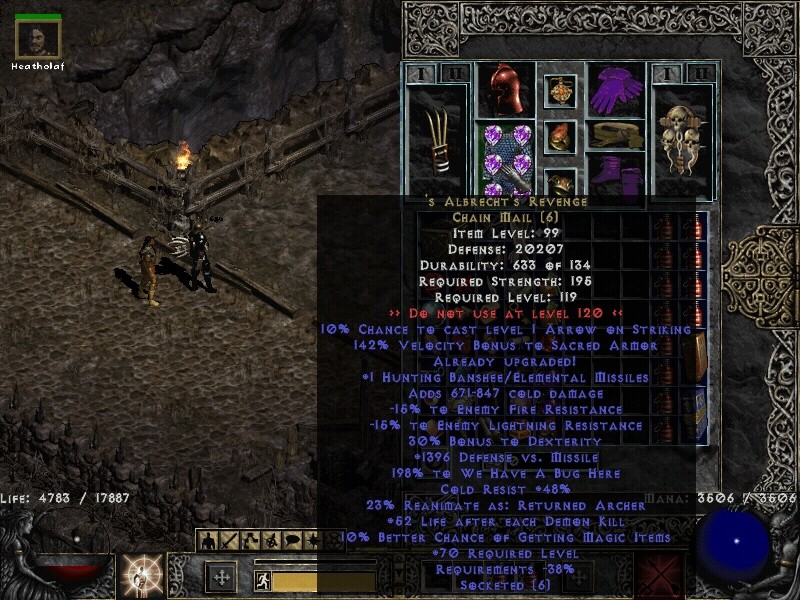 and after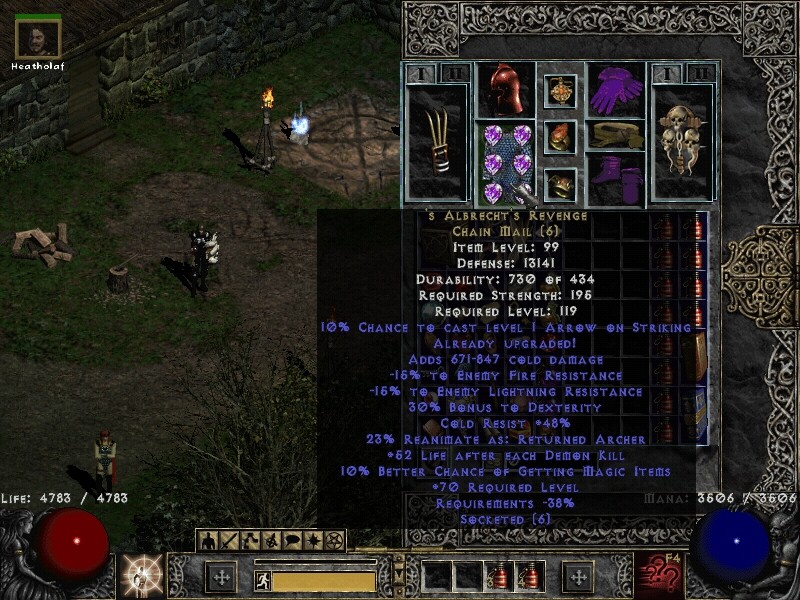 In the end, i had to remake the char with normal name, was even having trouble with purify and other stuff. (had to hit 6-7 times assur)
Last edited by Soponator on Sat Oct 05, 2013 12:16 pm; edited 1 time in total
Baal




Hairy Ass Argentinian

---

Posts

: 4939
125

---

Country

:

---



For me this helm i cheated. That's why personalize of this helm broke it even more. This's normal version of this helm:
Burning Dead




Not so well known...

---

Posts

: 1044


Country

:

---



I'm not really a veteran on median so what actually happened? Did anya make the helm be 22k base def and durability 748 of 12 or was it already like that before? Because if that is the case I'd say something was wrong with the item even before anya.
Gloom




Posts

: 12


Country

:

---



Page 1 of 2 • 1, 2

---
Permissions in this forum:
You
cannot
reply to topics in this forum