Page 2 of 53 •
1, 2, 3 ... 27 ... 53

Continuing on that ridicolous "Flash not impressed" theme, i keep reading the topic and more funny pics came out:
Spoiler:
Cathedral Drow




Banned

---

Posts

: 522


Country

:

---



yea there's more ridiculous ones. some jokes require knowing the history or relations between some players/teams, but they're funny as fuck. xd

_____________________
"Zu jeder Zeit, an jedem Ort, bleibt das Tun der Menschen das gleiche."
Yay maybe you can explain these tourneys for those of us not in the know. And teams etc.

I'll try to explain some of it (too much stuff to explain all xD), later on today.

there's a lot of people that actually don't play the game, but just watch it. it's basically like most sports fans, maybe you played it for a bit when you were a kid, you don't play it anymore, but you still enjoy watching the pros play and are amazed by what they can do.

_____________________
"Zu jeder Zeit, an jedem Ort, bleibt das Tun der Menschen das gleiche."
Too little time yeah. I saw other post. Thankies! Cookie if I have one. I spent them early and often (Cookies...and tg cept I give that way not spend).
@Str0b3l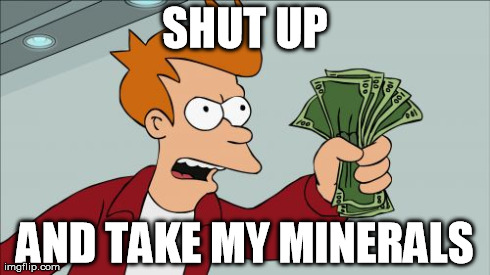 Burning Dead




Not so well known...

---

Posts

: 1044


Country

:

---



Can you share minerals in SC2?

That's purrdy cool!
It's not hard to understand what Starcraft is. It is RTS (real time strategy) where you got 3 different races competing against each other. They are terran, zerg and protoss. To simplify you can picture the whole thing like paper-scissors-rock situation. You harvest two types of resources - gas and minerals and build structures, open new units and make your armies. You scount what enemy is doing and make counter units or stick with your own strategy. You can learn to play on single player campaigns, random map or multiplayer vs other humans.
Upon the release in 1998 the game is very popular in South Korea. Like a national sport there. With favourite players - stars, fan clubs, salaries and teams. Other people who play it are considered ''foreigners" and koreans are considered gods of game with outstanding micro/marco. You can play game with mouse easily, but they also use keyboard keys without looking at screen selecting multiple buildings, making units - reaching insane 300-400 actions per minute (APM). They have their own legendary players who dominated game for some periods of time or still do now. Those are called - bonjwa. There are many tournaments even world wide and most of the times koreans are among the winners.
Brood war - expansion to the game. More content, units and so on.
Starcraft 2 came out in 2010 with improvement in AI (how units move, how react and such), new content (some units gone, some new implied), new missions, story line, etc. Also big hit in gaming community. Some SC1 players switched to new version, some stayed with Brood wars.
Of course there are many topics about balance in game, most of the time they lead to "x is OP" or "learn to play noob", but developer is making necessary patches to keep it rather balanced.
There is also many tournaments with some hilarious comentators. You get a feeling like watching real sports even for example like football match. I started watching it with Husky. He is more like casual comentator and makes you laugh with his jokes, screams, WPM (words per minute) action and so on. There are others who analyze games more deeply giving you tips, strategy guides.

Fun info. Usually koreans are very polite and kind even if they lose. So few second after game is started they great oponent with:
gl, hf - good luck, have fun
gg, GG, ** - good game (when they lose and exit the game)
bm - bad manners when you GG offensively and try to force oponent to leave game
rage quit - when you quit without GG after taking heavy losses
bo7 - best of 7 games, usually in tournaments they play bo3, bo5 and bo7 in finals

Cathedral Drow




Banned

---

Posts

: 522


Country

:

---



aaaaa fuck this shit. just wrote an awesome and epicly long post about BW and SC2, just to have my computer crash right before I posted it... fucking ancient crappy computer at my parent's place.

time to go to sleep I guess...

_____________________
"Zu jeder Zeit, an jedem Ort, bleibt das Tun der Menschen das gleiche."
 Sorry to hear that Quirinus. Believe it or not, my 1000$ custom built computer crashes from time to time and I have no idea why. 
Back when sc2 came out I bought the collector's edition thing and it had some really cool stuff. There was even a sc2 behind the scenes DVD that you can now watch on youtube. Here's my fav part. 
Astral Guardian




Posts

: 1297
Transferred

---

Country

:

---



Page 2 of 53 •
1, 2, 3 ... 27 ... 53

---
Permissions in this forum:
You
cannot
reply to topics in this forum