Page 2 of 4 •
1, 2, 3, 4

you clearly never used mana sweep
flamestrike + mana sweep is by faaaar strongest combo at any lvling point for hc sorc.
_____________________
http://www.median-xl.com
Malthael




Führer

---

Posts

: 10178


Country

:

---



@mahitovec

wrote:

@Hybridreamer

wrote: Finished Den of Evil and just walked into the Cold Plains. an

ss or didnt happen man
actually the story would be more intresting with screenshots
The Butcher




Posts

: 5233
Transferred

---

Country

:

---



Haven't had too much time to play lately as the girlfriend has been keeping me busy.  Figured I'd get in a little bit before bed tonight so here it is.
Blood Raven's got nothing on me! Errrr she kinda just stood in the corner and didn't do anything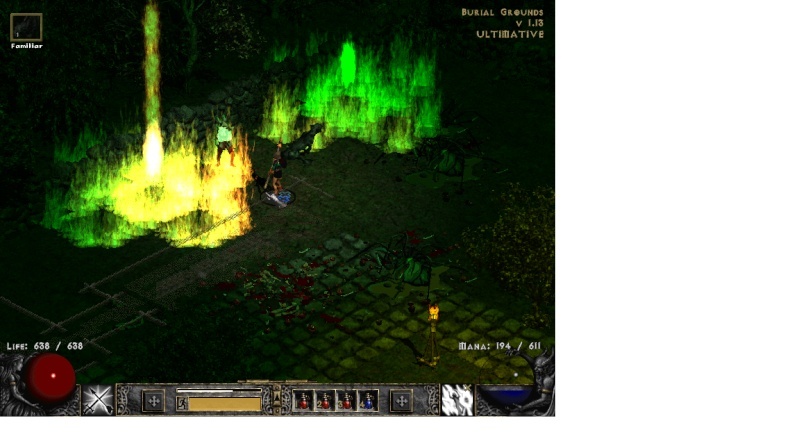 And here's a quick screenshot of my Harkon Crystal I got off my only attempt at LC0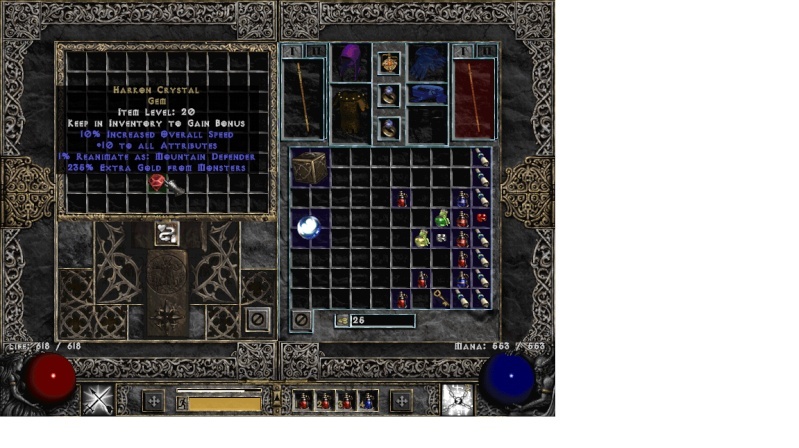 Nice harkon. I only got +8 stats and a shitty reanimate. I suggest skipping countess cause that was probably pure luck that I beat it without dying lol. Blood raven is indeed easy

I look forward to seeing your progression.
there are so many monstsers from reanimates i never knew even existed.. mountain defender? wot
_____________________
http://www.median-xl.com
Malthael




Führer

---

Posts

: 10178


Country

:

---



Yea I was shocked myself. Best reanimate I have ever recieved is a rust monster. Although I don't farm lco for reanimates I have seen some pretty cool ones in screenies. Tremor reanimate on low level is sick.
Last edited by Sexen on Fri Jan 17, 2014 9:15 am; edited 1 time in total (Reason for editing : fixed reanimate name)
Finally have a chance to update everyone with my progress.  I'm all finished up with Act 2.  Currently sporting Staff of The Roses, Wisdom's Wrap, Aerin Orbiter, Honorific Boots, and random gloves and helm.  Also have two +skill rings and a +skill ammy.  I can't decide if I'm a fan of this armor but don't really see anything better.  Any other options? Still maxing Frigid Sphere for my main cold spell and one point Flame Strike for fire.  Also maxing Snow Queen, Living Flame, and Ice Elementals.  Also what about putting points into Familiar for the +skills?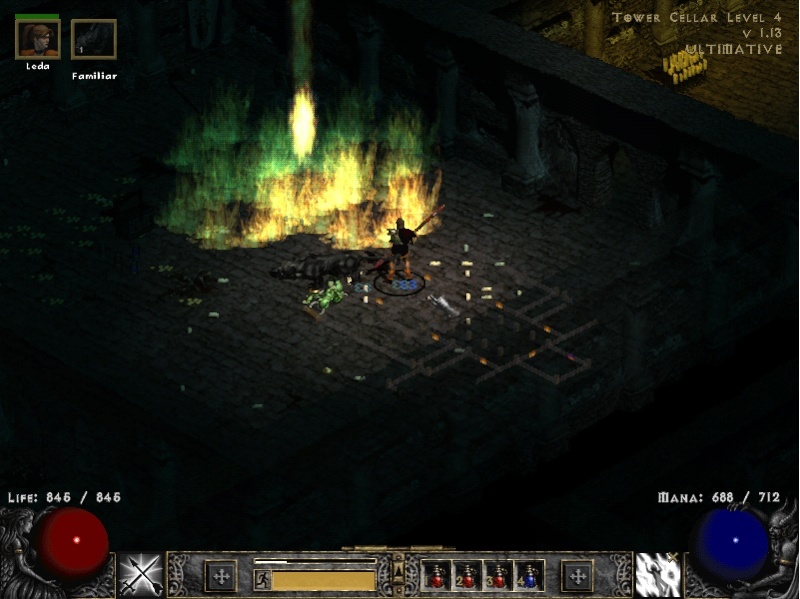 Yep I did the countess quest too haha I'm a sucker for 100% completion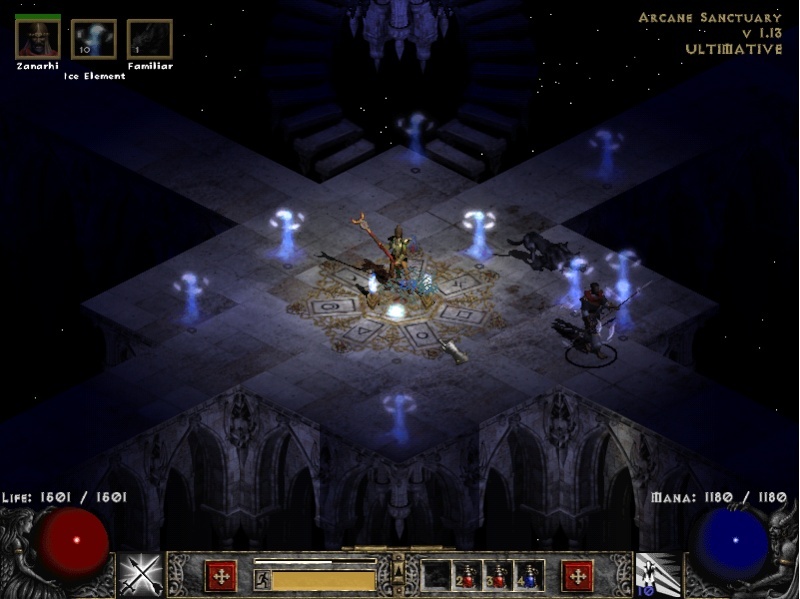 Always loved the way this place looked.  Too bad I always pick the Summoner route last.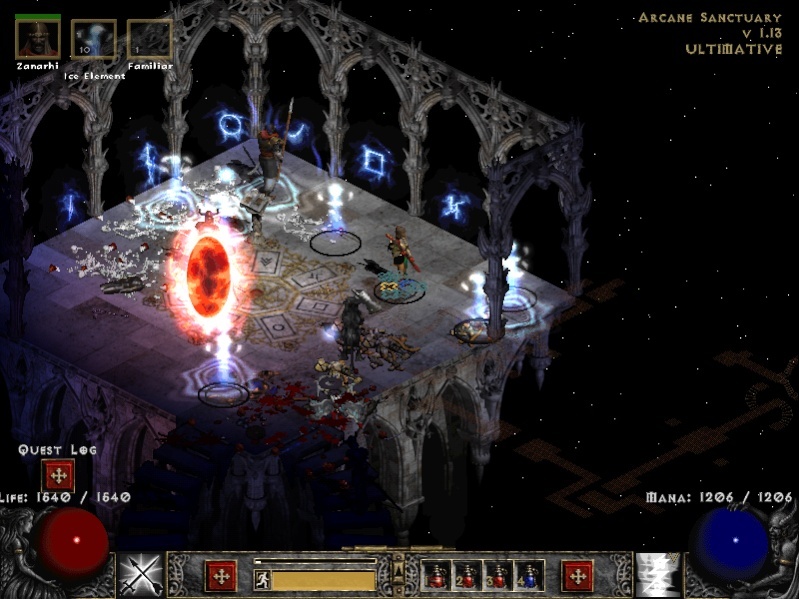 Finally reached The Summoner!  Piece of Cake!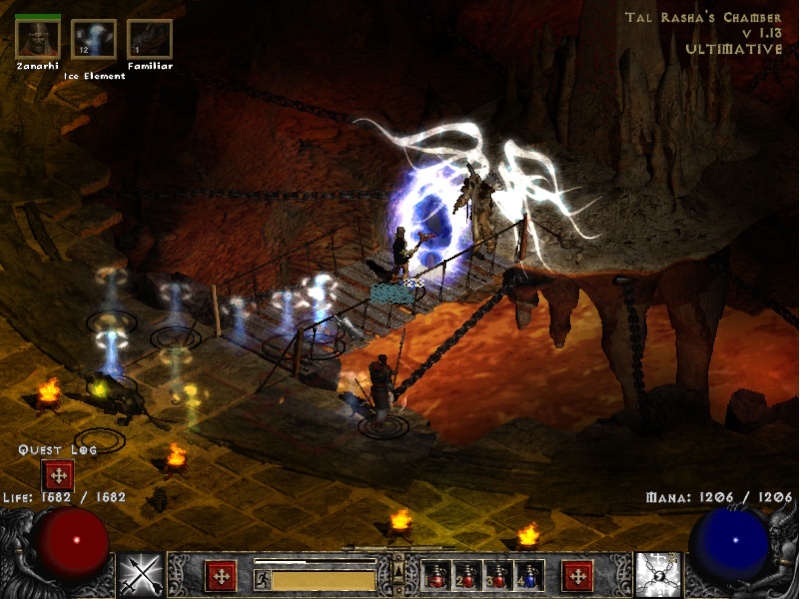 Duriel died even faster than Summoner!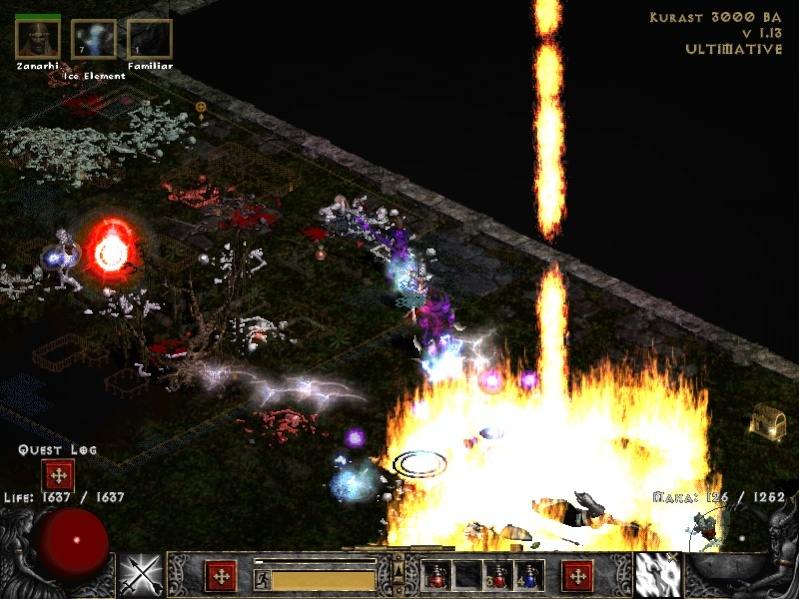 Last thing I did was venture into K3K at level 36.  Not sure how bright that was but managed to kill the first Necromancer!  Unfortunately I got the Paladin Class Charm!
Cheers everyone!
so im guessing that means you died?
Glowing Blob




Confused as hell!

---

Posts

: 353


Country

:

---



Nope I'm still alive! I just did a single run of K3K to see if I could before I called it quits for the night. So I'm still at the beginning of act 3
Awesome progress! Hope you win the game

Page 2 of 4 •
1, 2, 3, 4

---
Permissions in this forum:
You
cannot
reply to topics in this forum