Page 4 of 4 •
1, 2, 3, 4
Yup, never underestimate non-elite ice clans
_____________________
http://www.median-xl.com
Malthael




Führer

---

Posts

: 10178


Country

:

---



sorcs onehit although those + life passives?
The Butcher




Posts

: 5233
Transferred

---

Country

:

---



Howling Spirit




Posts

: 1956


Country

:

---



Last thing I did was to beat Mephisto and move on to Act 4.  I think I'm going to farm Mephisto to upgrade all of my gear as well as my mercs.  Only a few screenies for now.  Hopefully I'll be able to upload some more later tonight.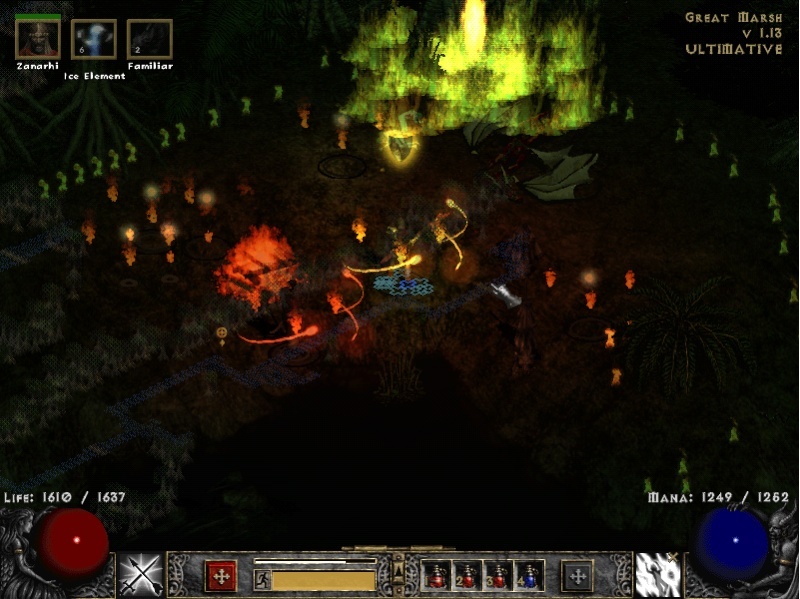 Stupid merc and elementals managed to open up not one, not two, but THREE dragon eggs in a matter of a few screens!  Luckily I escaped unharmed, even killed two of them!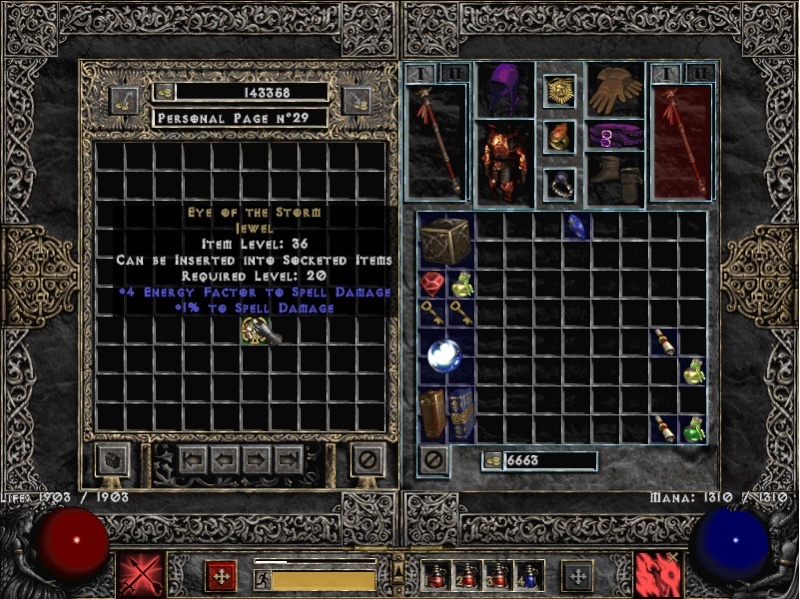 First Unique Jewel I've found on HC, no big deal.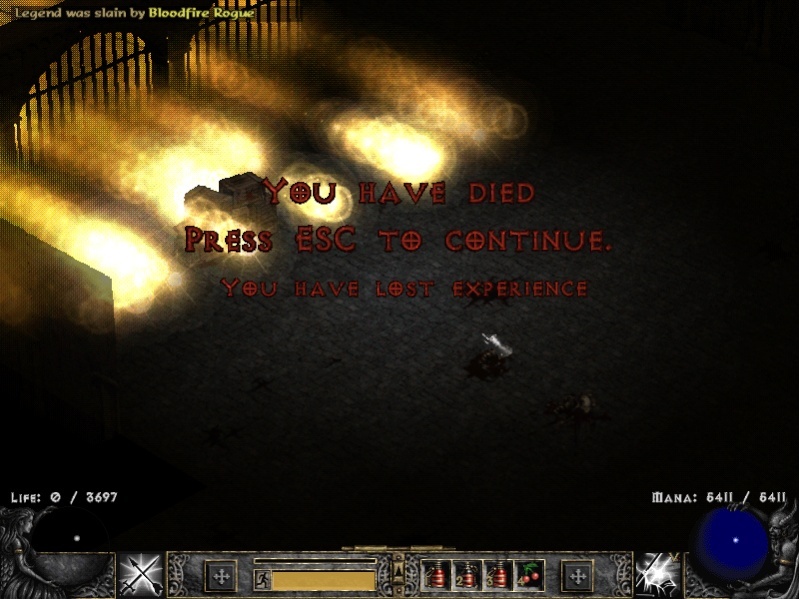 Off-Topic but a weird glitchy death by one of my SC characters when I was taking a break from HC.  All the walls and enemies disappeared off the map.
So I'm making my come back and I'm gonna get this going again. Quick question though, do you think cold/lite or cold/fire is the safer sorceress build.
Cold/light because higher defense and because tempest + StF combo.
The Smith




Mr. Nice Guy

---

Posts

: 3338


Country

:

---



That's what I thought. Thanks roman. I'm also not much of a fan of stf and have been using frigid sphere over it. Just doing meph runs for gear still
I'm very sad to say that Shiva has died. I had just completed LC1 and was feeling all high and mighty so I decided to do the Ennead challenge. I was doing very well but then I got super slowed and surrounded and it was all downhill from there. I almost made it out alive but wasn't quite good enough.

I've decided I'm gonna make a lightning Amazon next. I'll open up a new showcase for her and hope to see you all there.
Waiting for it

. Lightning amazon is wicked

The Smith




Mr. Nice Guy

---

Posts

: 3338


Country

:

---



Page 4 of 4 •
1, 2, 3, 4
---
Permissions in this forum:
You
cannot
reply to topics in this forum