Tanya, The Sorceress (Melee Version) vs.
Startled Witch
Hard uber...Definetly doable with sorceress but it requires alot of skill and patience and ofcourse knowing the mechanics. I'm not going to rewrite all the things stoya said about the witch and what attacks does she use. The only thing I can add over all of stoya's indication is that the actual witch regenerate's hp. I didn't figured it out how. To me it looks like Life After Kill. In rest she's kinda the same only that her health is draining way more slow then i've seen in stoya's video.
GEAR
helm:
Tennousuhai Diadem (Sacred) filled with Pamethysts and with RIP recipe made on it ->
magic resist, shuriken flurry proc
shield:
Cauldron Large Shield (Melee set) filled with zods for slow, mo`ed with 5 fhr, 5 fbr ->
block
*EDIT* a better shield would be Khalim's Protection (4 poison runes in a 4 socketed shield)
weapon:
Starhawk warp blade (Sacred) filled with Io runes, mo`ed 6 life on striking, 4 mana on striking ->
avoid, magic missle proc
belt:
black void filled with Pamethysts ->
slow target
armor:
natasha gothic plate, 5 Lah runes for stats, 1 Zod to obtain enough slow+the ones from the shield ->
%50 frw-fbr-fhr + %5 avoid
gloves:
su heavy gloves filled with 3 Pamethysts, 1 Lah->
magic resist, 50% OW
boots:
spirit walker filled with 4 Lahs ->
magic resist
rings:
der nebelring, adrenaline rush ->
MO them with mana regen % for blade storm
amulet:
BotsQ ->
LAEK
+
MO with mana regen % for blade storm
STATS
All DEXTERITY, we want to reach as much block, damage and attack rating as possible!
SKILLS
SMAX:
snow queen, warp armor, baneblade, bladestorm (our bread and butter).
Rest of points into moon strike for buff.
Monsters...Pass over, you know as much as I do about them, just use Demacian Justice and
Spin To Win
till the end!
As for the tactics, Purify and apply OW with bladestorm/moonstrike at your choice. Both are good since you have the Magic Missle and Shuriken Flurry procs to help you with the Zealots and Nests, though bladestorm is more mana consuming. Life on striking, LaeK and Mana on striking will help you with your mana and life issues. In the rest, kite death spiral from zealots, carefull at other witches` death strike.
I tried her several times, it takes nothing but patience and skill. With this build it's totally doable. I drained 40% of her life most then got jacked because a mistake I made...
With nothing more to say....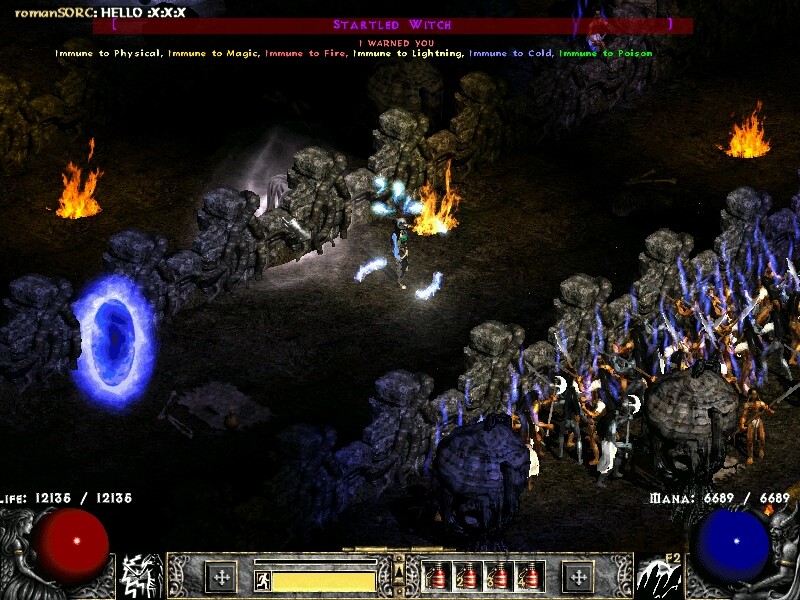 GOOD LUCK!!!

Last edited by romanN1 on Sat Feb 15, 2014 4:57 pm; edited 1 time in total
The Smith




Mr. Nice Guy

---

Posts

: 3338


Country

:

---



Bane Hunter




Posts

: 384


Country

:

---



Tried it again a couple of times with Khalim's Protector shield and managed to bring her hp to 40%

The Smith




Mr. Nice Guy

---

Posts

: 3338


Country

:

---



---
Permissions in this forum:
You
cannot
reply to topics in this forum