when I cast it, the rows of summons align every which way. different everytime. is there a trick to it?

also, do they track and aim or just straight ahead?
Stygian Watcher




Posts

: 27


Country

:

---



Taken from Metalista's Bowzon guide:
There are many usages of phalanx:
Good offensive phalanx vs many enemies (red x is enemie):
Spoiler:
Good offensive phalanx vs one enemy:
Spoiler:
Good defensive phalanx vs incoming enemies – you stand in the zone covered with arrows.
Spoiler:
Surprise phalanx around the corner:
Spoiler:
Check unscouted area behind the door with phalanx:
Spoiler:

_____________________
We mortals are but shadows and dust, shadows and dust, Maximus!
Zorun Tzin




Epic Admin

---

Posts

: 13835
Transferred

---

Country

:

---



Phalanx works like this. Draw a line between your char and your mouse pointer. Then at the end of the line where mouse pointer draw another line perpendicular to your first line. It will be the line of your phalanx. Phalanx always shoots from top left to bottom right. You cannot change that. If enemy is above the screen on top, you need to cast phalanx even further on top or lure him down into your phalanx lines. Visualy looks like this: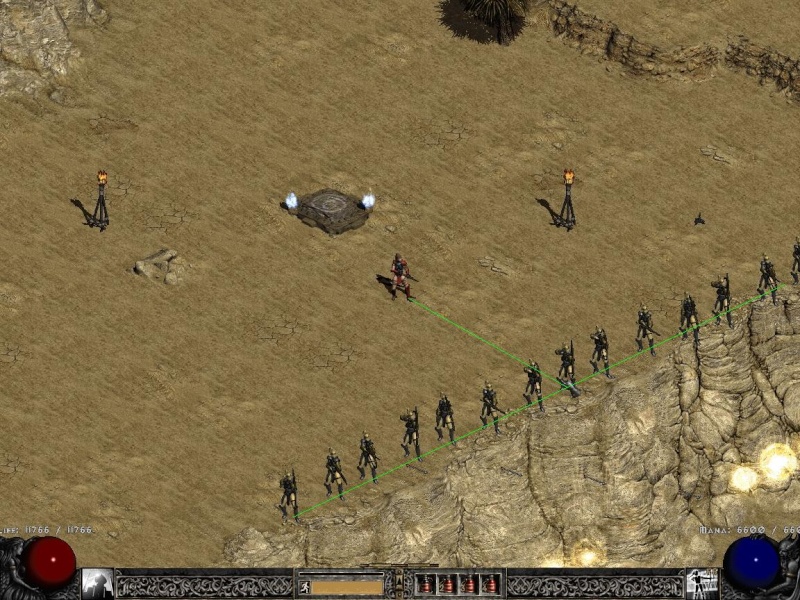 Whole guide is
here
.
Goliath




Posts

: 2609
Transferred

---

Country

:

---



ahh, thanks alot. with the screens n the explanation, I finally understand it! thanks again.
Stygian Watcher




Posts

: 27


Country

:

---



---
Permissions in this forum:
You
cannot
reply to topics in this forum