Page 2 of 100 •
1, 2, 3 ... 51 ... 100

@ powtek
its good for a summoner Barb 
the item that help me kick Brachyceran's noxious and fiery butt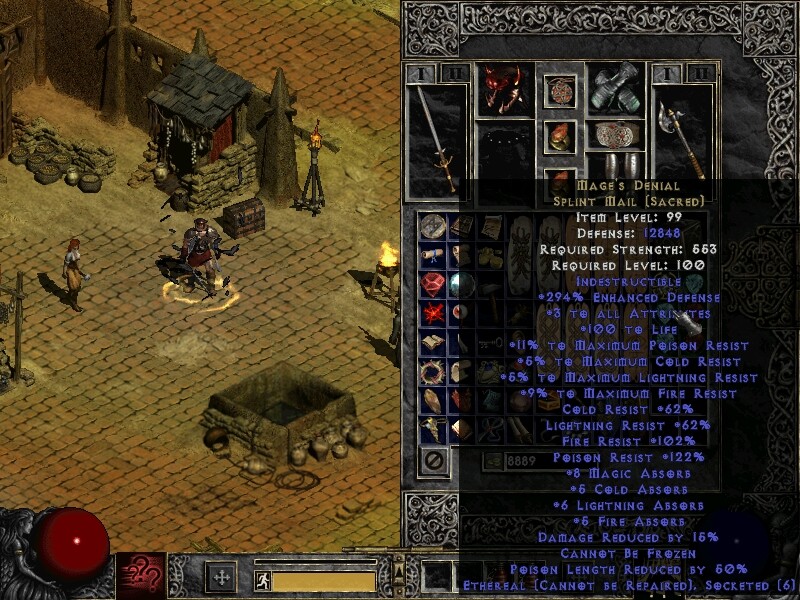 Fireblood




Posts

: 193
Transferred

---

Country

:

---



Good one. Also usefull for the full kabraxis quest and QT.
The Smith




Mr. Nice Guy

---

Posts

: 3338


Country

:

---



If you don't like single player trading because of dupe, why on earth did you make enchanting crystals? Eh I'll save this rant for another day.
Is that a serious question or are you just trying to be funny?
_____________________
http://www.median-xl.com
Tired. I don't like enchanting crystals but I'm afraid I wont be able to make valid arguments right now. To sum it up drop rate increase in single player only would alleviate the need for duping altogether. Enchanting crystals are an item that would be obvious to dupe. Idk I'm tired and its hard to explain.
It's easy to explain... SP dupers would dupe themselves enchanting crystals and then the only thing you'll see on sp tradelists are perfect best in slots... and if it's a weapon and the duper had enough time, it'll prolly be double-mo'ed too.
+lottery/blessed lucky upgraded.

Then the people who aren't cheating will feel unright when attempting to trade.

Oh, and then you'll see retards similar to that one guy who wanted:
"Offer Vizjun trophy"






"Need MCS trophy"
Lord Primus




Islamic B&D Princess

---

Posts

: 8575
None

---

Country

:

---



did someone hack aspirine's acc?
_____________________
http://www.median-xl.com
Why.
He is smarter now, right.  
Cow Ninja




Lord of Nonsense

---

Posts

: 1682


Country

:

---



Actually as you can see trading stopped and most active madhouse members have been afk for quite a while. As for non dupers, they thank me just as much as the dupers when we trade. The dupers only can trade like crafts and shit though.

The only needing perfect blessed lotteried double mo is the problem I am talking about. I remember people actually had items that I didn't and vise versa. Now its either no trade or I want super godly. ETH items still have value. Well to me anyways.
Last edited by Sexen on Mon Jun 09, 2014 12:09 pm; edited 1 time in total
_____________________
http://www.median-xl.com
Page 2 of 100 •
1, 2, 3 ... 51 ... 100

---
Permissions in this forum:
You
cannot
reply to topics in this forum