Page 5 of 5 •
1, 2, 3, 4, 5
I had 11 years old when my brother gift me clasica edition in spanish.this had all colors and foil cards.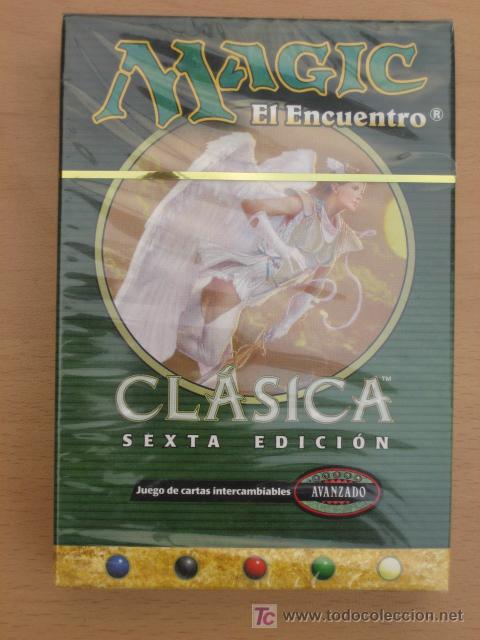 .
After we bought deck of nemesis , prophecy and MM. Good times.
i always played with green deck.
Hemoplague




Posts

: 127


Country

:

---



For some reason "SEX" just caught my eye... "A nigga got money now you don't think im a perv, This is not high school the cool crowd is absurd."
@Will

wrote:For some reason "SEX" just caught my eye... "A nigga got money now you don't think im a perv, This is not high school the cool crowd is absurd."
You imagined this......
Sex cards:
Hemoplague




Posts

: 127


Country

:

---



Well, probably something more european. When I was a preteen I found many Ice Age drawings quite racy....
Putting together a list for Borgin/Big mtg friend/and 2 stores for a "24 gameathon" promotion coming up + edh matches @ local mall
then a night of EDH Cube (hopefully we'll do Boss-cube version where 3v1 & 4v1). I'm so pumped.
Anyway
@Borgin
, list will be ready sooner than I thought. Need a buncha staples.
OT note: [Also hoping to get a copy of "Domu" manga if its in stock this time... I asked for that one for Christmas 12 years ago from amazon. Still aching for it!]
Only sucky thing is having to get acquainted with latest 2 booster formats which means winning more than losing in MTGO again. Less than 48 hours to open my booster boxes, make new decks, play 12 or so Tourneys via MTGO... And thats just the prep!
I'm debating between ordering a couple of decks:

B/R minotaur tribal.
Mono blue copy/devotion
Legendary creature deck (probably RUW but not sure about the R).
Budget psuedo RDW deck with a twist revolving around card advantage.
U(maybe U/R) artifact deck.

All standard of course

They all have a ~50 dollar budget (I don't like going over, cardboard shouldn't cost so much and constraints are fun) so cost difference isn't much of a determining factor. I have the least faith in a legendary creature deck working so that makes it probably the most interesting to me to see through but at the same time it may just not work.

Any thoughts from the general themes? Either way I'm probably going end up waiting untill DoT comes out unfortunately. Minotaur deck I could probably get away with ordering now.
Bear Shaman




More brilliant than Chuck Noris!

---

Posts

: 1154


Country

:

---



Minotaur tribal is the least bad, but the most one-dimensional.
That's not to say any of those decks are
good
...
UWR burn is a pretty cheap standard deck and apparently quite good atm. I am also pretty sold on monogreen devotion; many of the cards are cheap, and Nykthos is ~3 bucks (and is a total house in the deck). Arbor Colossus is a quarter and is a top performer. The toughest cards to get are Hornet Queen (five bucks) and Polukranos (five or six), but I don't even have a set of Polukranos because it hardly matters. The deck is one-dimensional, sure, but there's a lot of fun to be had in untapping your Nykthos with your Voyaging Satyr only to play another Nykthos and legend-rule your first one, giving you a THIRD Nykthos activation. Nykthos is basically better than Cabal Coffers. And with very few people playing boardwipes (and the most common one being Duneblast), the deck is much more resilient now than ever!
Blood Stone




Posts

: 209


Country

:

---



Re: ouchy--- Have you tried commander or EDH?

A huge range of edh decks/centered cards (100 card singleton with general---use the alaskan original page for info), used to be available less than $50 on MTGO (which calls it "Commander...bastards!").

Oh, and trying to get friend to open mtg shop or begin venture with me so not entirely self-funded. no more than 1 good mtg-centric or even hobby/card store close to the atmosphere I used to love.

Connecticut blows. Maybe I'll open it in RI or Ithaca when I move for law school. meh.
Shandalar:

Due to the ante system, this victory image is brought to you by the save/load system.  I'd probably never see this if I couldn't force an undefeated game.  

 It took me many attempts to accomplish this, and some of those attempts only failed because this old game engine couldn't withstand the length of time it took to beat an opponent with 400 life points.  It would usually freeze up when I would get Arzakon around 100 life.  Luckily, I had all the pieces I needed to

Channel

a

Fireball

for that last chunk of life.  I got my life from a

Rabid Wombat

loaded down with

Spirit Link

s and Wards.  I think all of those enchantments on one creature help contribute to freezing the game.

I do want to try this game without loading old saves, but I feel like I'd never get anywhere like that.
Last edited by RAD-82 on Sat Mar 28, 2015 5:34 am; edited 1 time in total
Bone Sorcerer




Posts

: 30


Country

:

---



Looks like a Spiderweb software early animation circa 1990. Coolbeans.
Page 5 of 5 •
1, 2, 3, 4, 5
---
Permissions in this forum:
You
cannot
reply to topics in this forum