I noticed with interest some people are not spawning shardspawn.
I seem to have the opposite effect.
To the point the game lags out.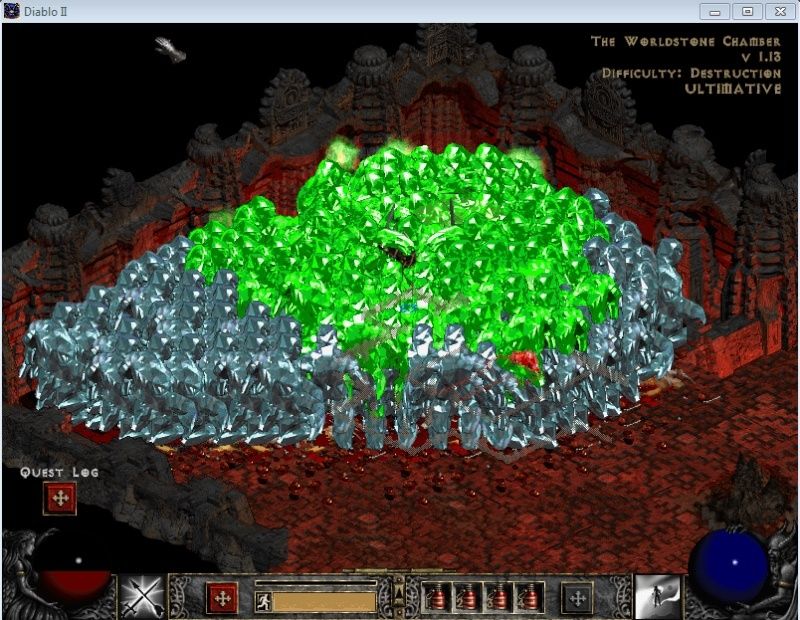 having a lot of reanimates and summon make him spawn a lot of these. try adding the RIP modifier on an item just for this fight. (use and item you won't use later ex: some random magic ring) I'm not sure about the exact recipe but it will be in the docs.

Also next time, use the Short Question Thread for short questions.
Scaled Mutant




Marco's Favorite

---

Posts

: 902


Country

:

---



Thanks Man, I'll give it a try.
Thanks for being nice to me, my first post, hopefully not he last!
RIP had no effect, or perhaps made even more of them!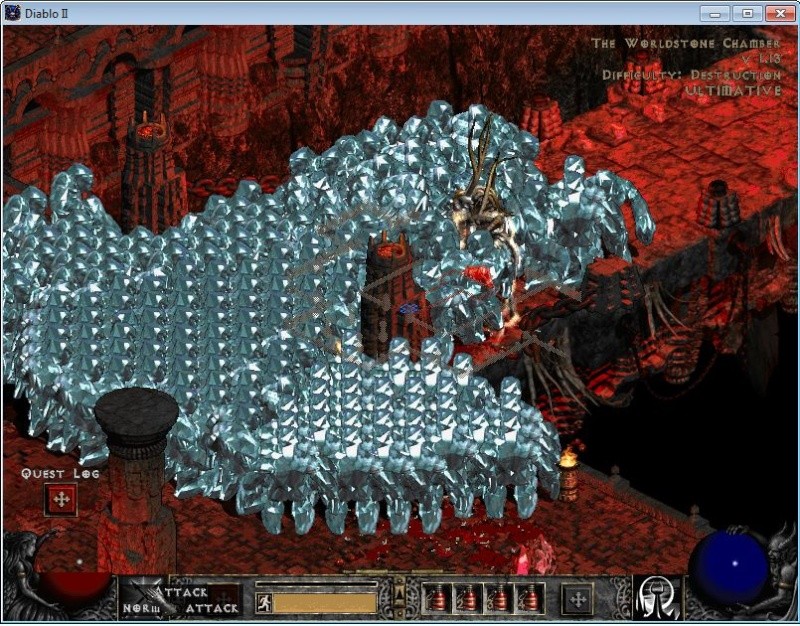 Please move this thread to one line help or should I make a new post there?
thanks!
What would RIP do here? Those are not reanimates but summons
Ancient Fungus




I'd rather be a Devourer!

---

Posts

: 583
None

---

Country

:

---



I always been told that when I had that problem and it did work.
Btw you're using totems and they reanimates like crazy. I guess you need higher killspeed
Scaled Mutant




Marco's Favorite

---

Posts

: 902


Country

:

---



I have always been confused as to why destruction Baal does not have his own section together with the other heroic bosses in the documentation so people can read about his abilities.

But yes as others have said the more summons / reanimates / totems you have the more shards will spawn. RIP modifier only stops reanimates. So you either need higher kill speed while keeping your minions to counter shard spawns or you need to do the fight without them.

For your necro that would mean either farming some of the easier ubers and collecting some better gear and coming back later. Or using funeral pyre with stacked at least -170% enemy fire res and as much spell damage as possible and no summons.
Ethereal




Posts

: 1083
Transferred

---

Country

:

---



just use a different build to do him

_____________________
"Zu jeder Zeit, an jedem Ort, bleibt das Tun der Menschen das gleiche."
Creature of Flame




Bloody High Five

---

Posts

: 5572
none

---

Country

:

---



---
Permissions in this forum:
You
cannot
reply to topics in this forum