hey guys, ive gotten pretty far with my throwbarb, but im not exactly sure where to go from here.
at the moment im maxing overkill, deadalus, runemaster, and immortal, and i put 16 into ancients blood, go all the way down throw, dual, stance, and special tree, and put 2 remaining points into mountain king. here's my equip.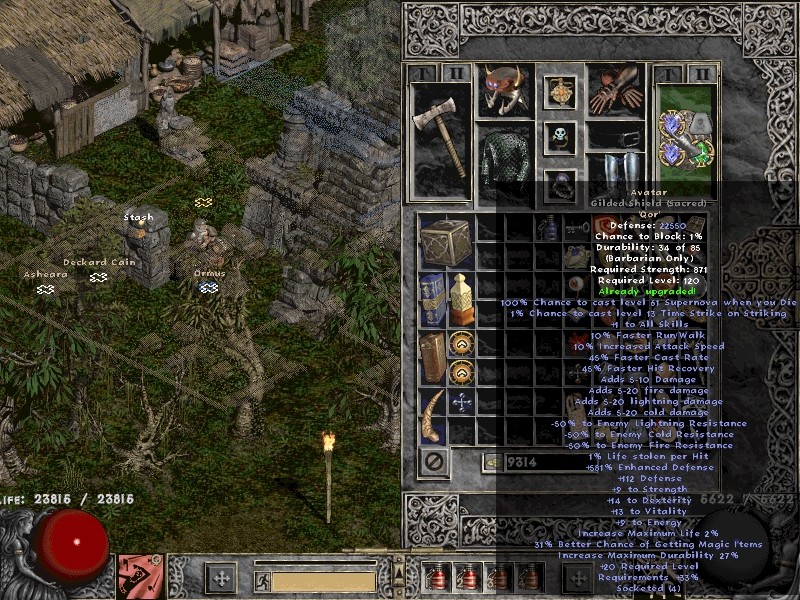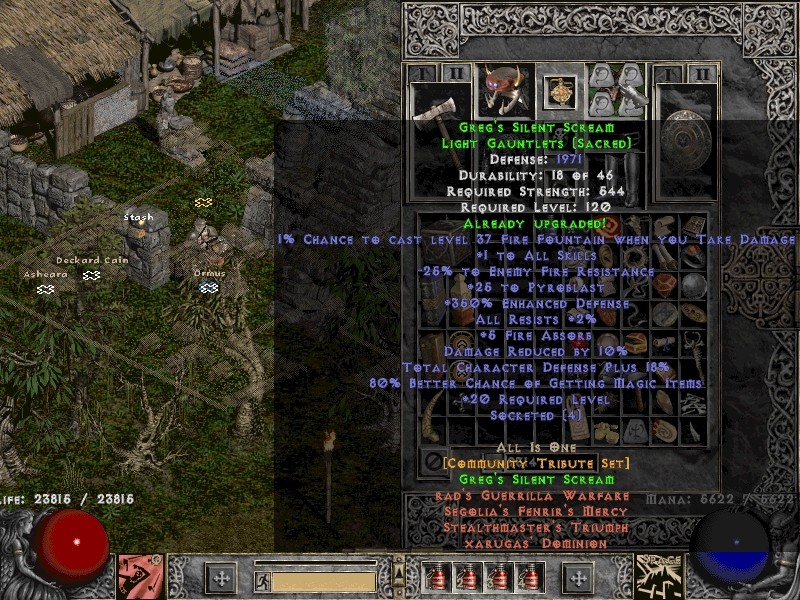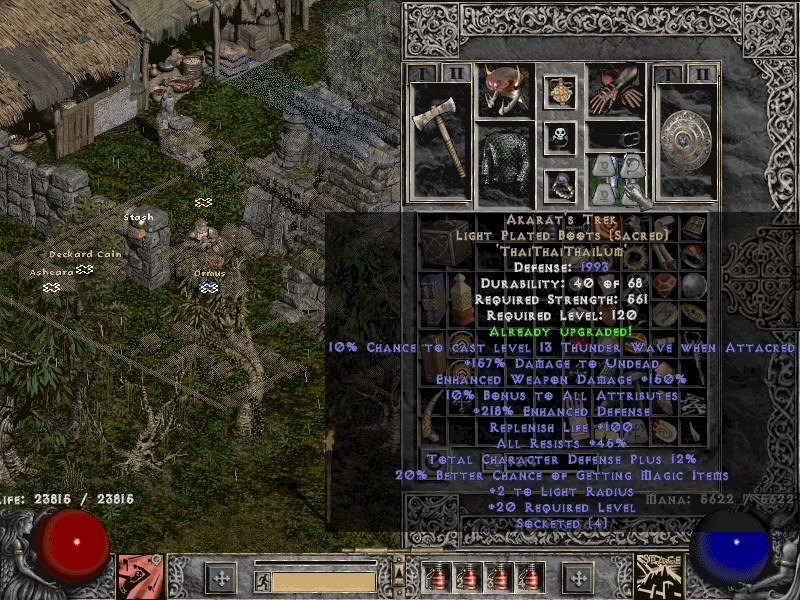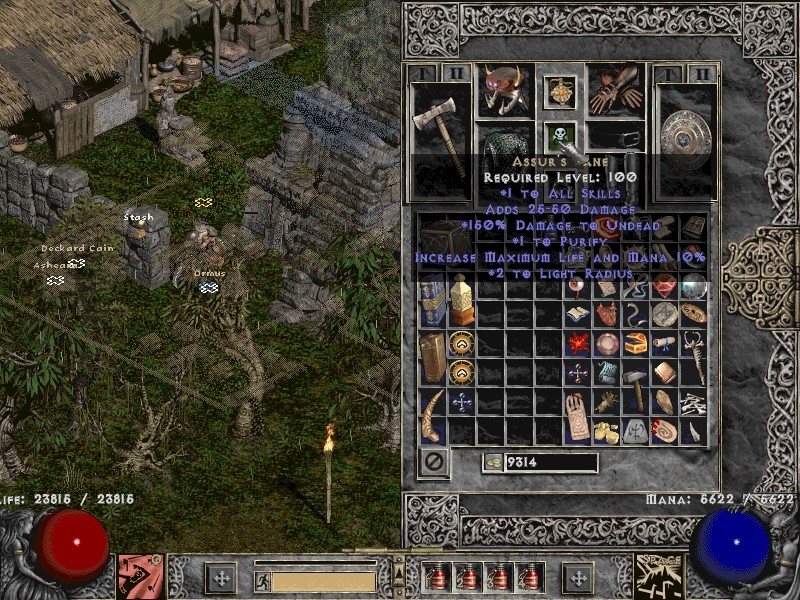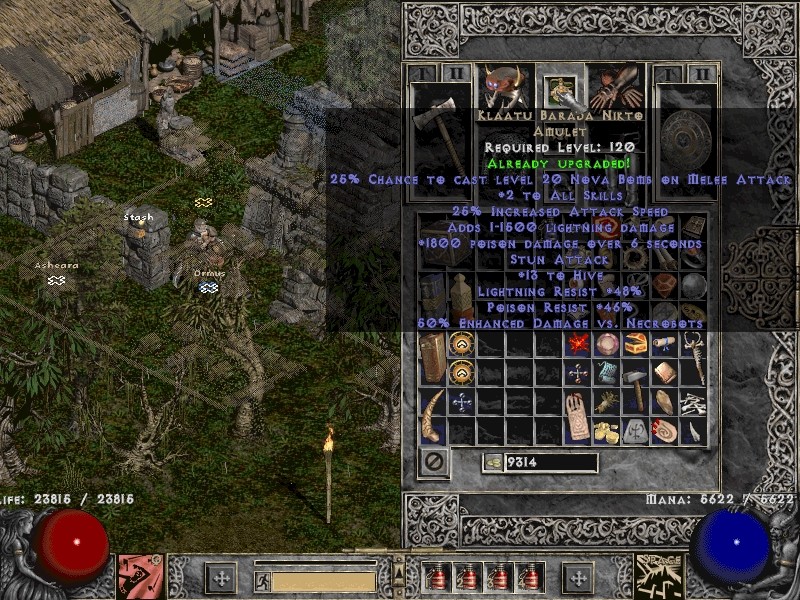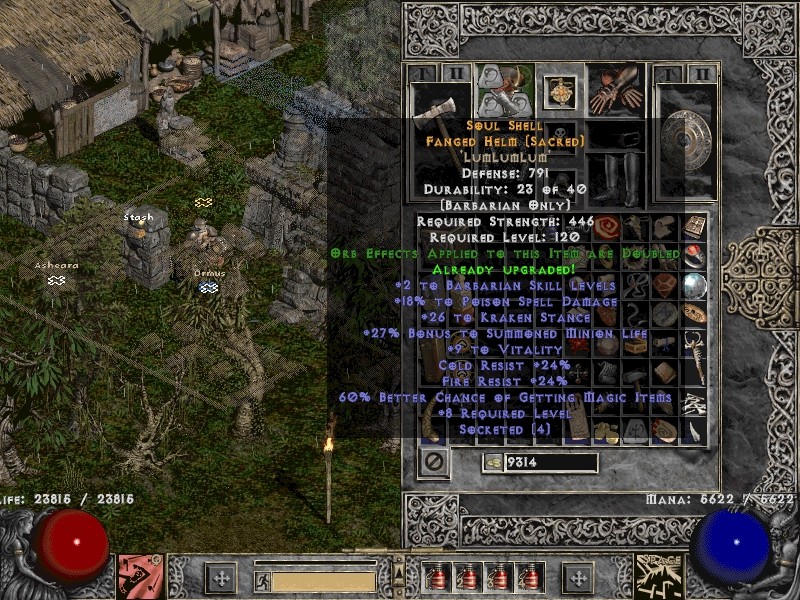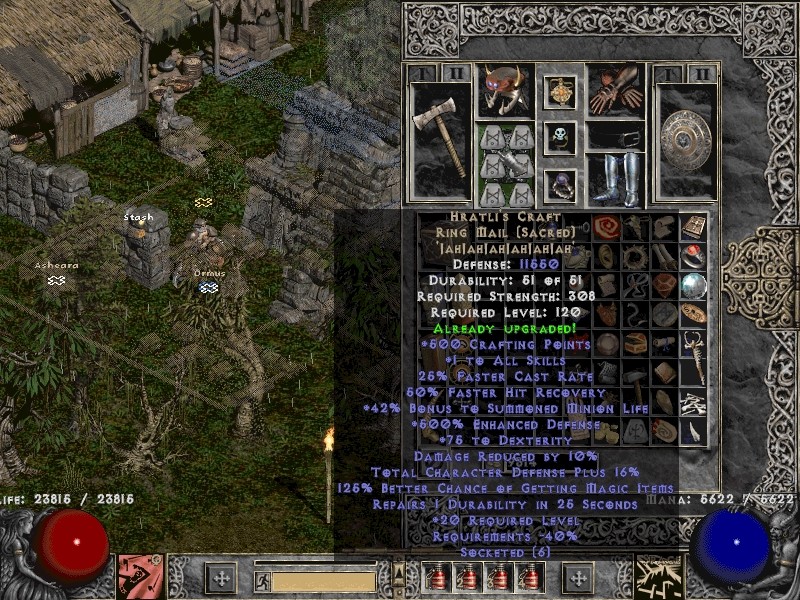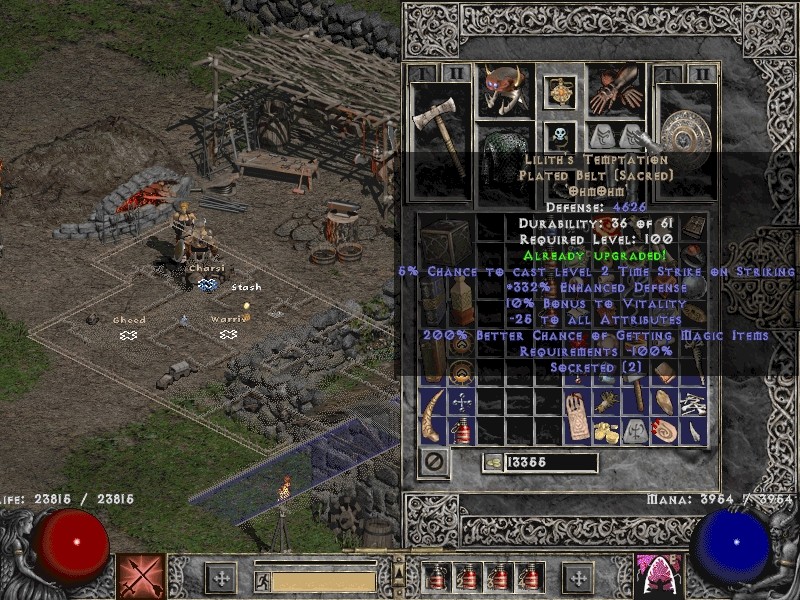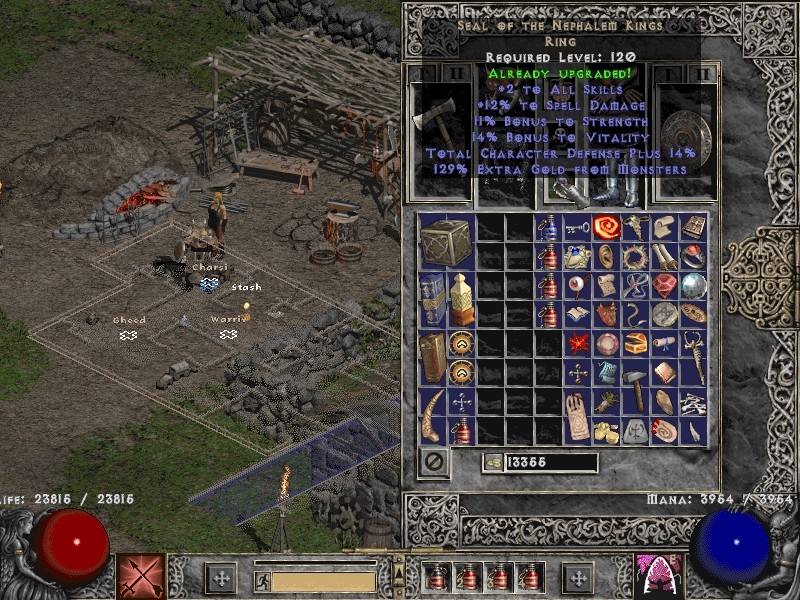 i just luckied the rest of my stuff (exept assurs aparently that doesnt work) and moed it.
looking for suggestions on items or maybe build if theres something im doing wrong.
thanks guys : )
and heres my char screen buffed up, i have 2 motw axes on switch with nih runes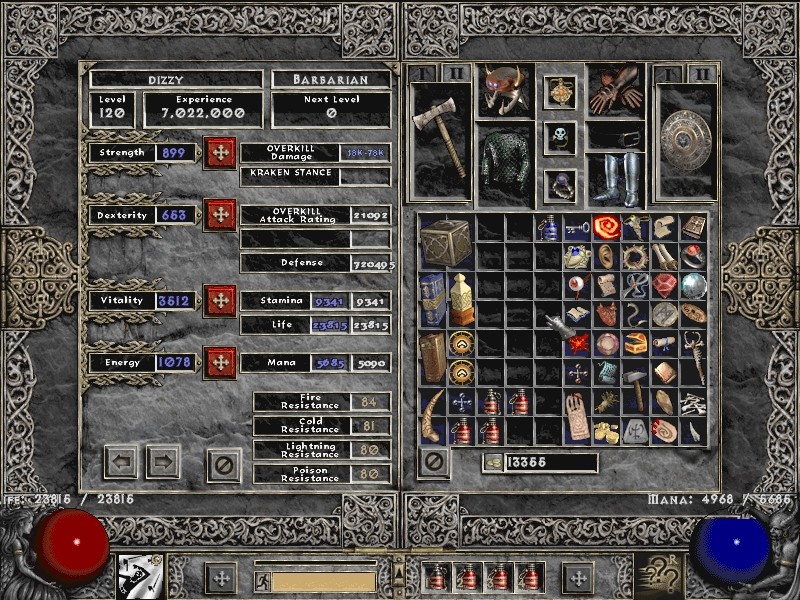 Go to World Nexus, kill Startled Witch. Respec to fortress for minimum spell timer in order to keep OW, grab some magic resists from SU's (which I assume you have plenty of in your shared stash) and you'll be fine.
Infernal Machine




Master of Stealth!

---

Posts

: 5649
Transferred

---

Country

:

---



on tsw, no shared stash. fortress for witch, got it. i dont have enough killspeed at the moment to clear edys in uldy, i know tantrum is an option that works, are there any good non oskill options?
---
Permissions in this forum:
You
cannot
reply to topics in this forum