Page 16 of 96 •
1 ... 9 ... 15, 16, 17 ... 56 ... 96

IMBA 1 lvl with skills

Fairy Witch




Posts

: 320
2

---

Country

:

---



@romanN1

wrote:If you make a build using this please post a video farming

. I'm curious of this effectiveness
I made the video showing what it looks like, which was posted.  The attack itself deals 1/3 weapon dmg and has no ND.  I tried with with barbarian (something different) and knockback sorc.  The low damage combined with lack of pierce caused anything but success on my first few attempts.  I haven't given up on the skill, its just kind of on the back burner.  My next thought is something more conventional like an actual bow class.  Elfin Weapons should work well and allow plenty of options for druid only bows or xbows.  I'll be working on this today so hopefully a new video soon.
Mangler




Posts

: 107
none

---

Country

:

---



Yes, I know your video Fumbles, that's the video I posted, but I'm curious to see it's potential at farming in dunc, fauzt and vizjun. By the looks of it, this skill could really be eye candy combined with some procs

.
The Smith




Mr. Nice Guy

---

Posts

: 3338


Country

:

---



sorry about offtop, but what is "ND" ?
Onyx Knight




Posts

: 139
100

---

Country

:

---



basically a skill without ND can hit once per frame ( stormblast for example ) 

if a mob is hit with a wdm attack that has f.e. 4 ND, then that mob cannot be hit by another wdm attack for the next 4 frames, UNLESS the other wdm attack has no ND.
Hopeless




Twinktwat

---

Posts

: 948


Country

:

---



What is Next hit Delay?


Definition: Simply put, it is the number of frames that must pass before a skill with NHD can deal damage again to a target.
For example, we have multiple Claw Tornados going out, and we notice that this skill has a NHD of 4. So if two consecutive CTs hit the same target within 4 frames of each other, the second CT will deal NO damage because 4 frames has not passed. But if the damage takes place like this: 1st CT -> 4 frames later -> 2nd CT hits, then both CTs will deal their damage.
This applies to ALL NHD skills, meaning it doesn't just have to be a second CT, it could be a mix of different skills with NHD.
Example: 1st CT hits -> 3 Frames pass -> Wychwind hits (which has NHD = 5). In this case, wychwind damage is denied because the monster is still "recovering" from the first CT hit and has to wait for 4 frames to pass before another skill with NHD can deal damage.
Conversely, if we take the above example and replace Wychwind with Thunder Hammer (no NHD), it would look like this:
Thunderhammer Example: 1st CT hits -> 3 frames pass -> Thunder Hammer hits. In this case, both CT and ThunderHammer deals damage because TH HAS NO NHD.
This is designed to prevent some skills from being able to multi-hit every frame, while others have purposely no NHD to serve as a multi-frame hitting skill.
from BassToMouth
Spike Beast




Posts

: 412
None

---

Country

:

---



Second pounce cotw...lol
Corruptor Warlock




Posts

: 176
100

---

Country

:

---



click here:

101. Path Of Flames COTW

102. Seal Of Fire COTW

103. Lava Pit COTW

104. Defender Spirit COTW

105. Bend The Shadows COTW

106. Ice Lance COTW

107. Venomous Spirit COTW

108. Harbinger COTW

109. Holy Trap COTW

110. Cautious Strike COTW

111. Summon Bane Monster COTW

112. Ambush COTW

113. Rapture COTW

114. Searing Glow COTW
Gnoll of Blood




Gotta catch em all

---

Posts

: 542
None

---

Country

:

---



Im so happy right now: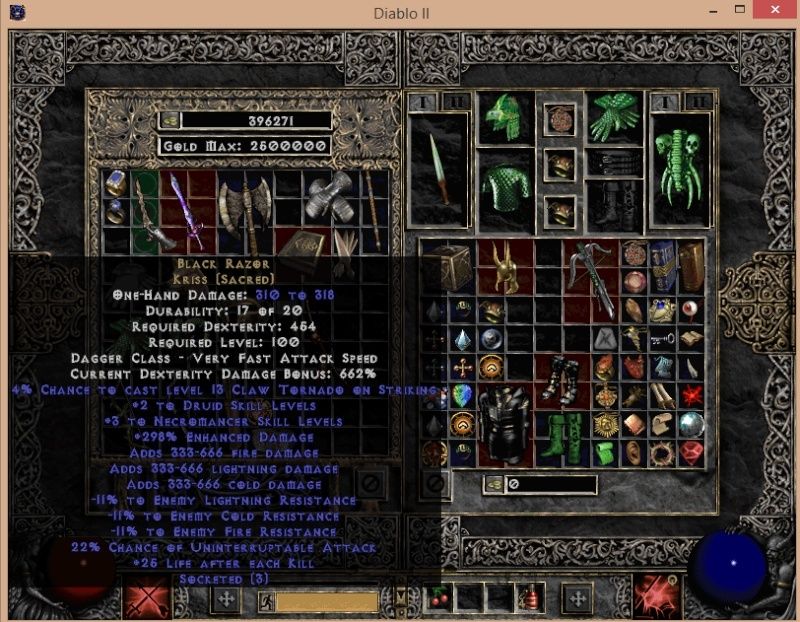 Cog




Posts

: 58


Country

:

---



Thx for replies about ND
Onyx Knight




Posts

: 139
100

---

Country

:

---



Page 16 of 96 •
1 ... 9 ... 15, 16, 17 ... 56 ... 96

---
Permissions in this forum:
You
cannot
reply to topics in this forum