Page 3 of 25 •
1, 2, 3, 4 ... 14 ... 25

The Butcher




Posts

: 5233
Transferred

---

Country

:

---



It's cool that between all those powerful procs you have pagan rites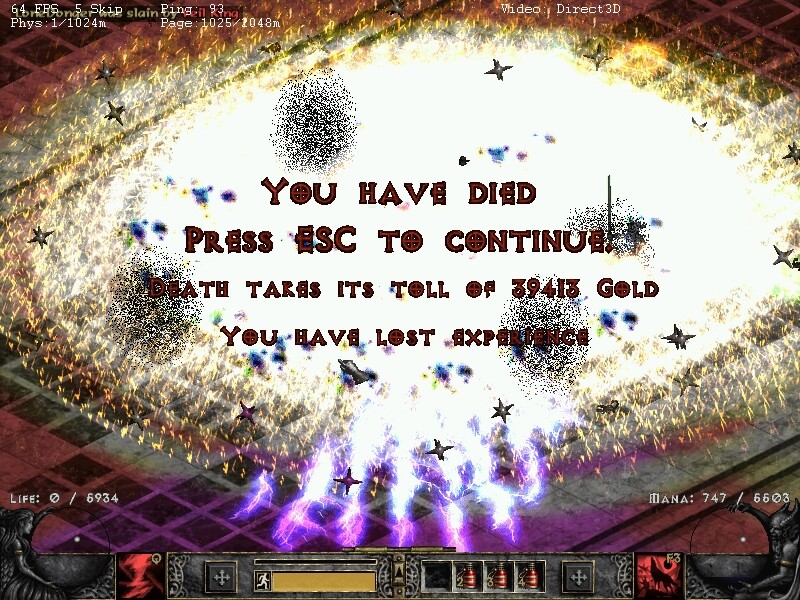 Took four pics to get through the whole combo, but I guess this is the craziest pic. Before this was the standard blastwave/trinity nova and after came the MIRV's. I don't really know what happens to the singularity, it just gets eaten up by all the other skills.
You need a succesion of pics to show all the procs

.
.
Made a new suicide in cold plains. You can see the fear on the ent's face as he realizes he's beyond fucked
This screen was pretty misstimed, game froze for a sec when I died. Dark rogue survived somehow. Here you can actually see the singularity. And is the fire spreading around death of a god?
Is there also any way to post multiple screens in one post? I tried hosting and inserting them one at a time but they won't show at preview.
try spoiler option. also u can just press printscreen button like mad, so one of the pics must be good

Spike Beast




Posts

: 412
None

---

Country

:

---



The 4th post pic on this page looks like a skull w/ 4 eyes.
I like it.


Prince Albrecht




Cool Font Guy

---

Posts

: 3022
Transferred

---

Country

:

---



Finally the rogue gets out of its misery. The only thing missing from the screens is basically blast wave and trinity nova.
Spoiler:
MIRVs are just to qwel

.
Page 3 of 25 •
1, 2, 3, 4 ... 14 ... 25

---
Permissions in this forum:
You
cannot
reply to topics in this forum