Page 1 of 2 • 1, 2

Hi all,
since we face the problem of not getting more skulls we decided to start another test and see if it might help.
In fact we are not getting much out of it but we hope that you are going to have a little fun in this topic.
Good lets get it going.
What is this about ?
It is as the name suggests a lottery. Every couple days we would add a new question and ask you to give your ultimate guess towards it.
Those questions are by no means easy and you cannot even be sure about the answer.
With a new question we give a reward, the person who gets the answer right will get this reward. Wait but how can we get some skulls out of it....
So guys here comes the bad part for you. Whenever you give a serious answer we charge you 1 skull-1.
And here is what happens next:
The skulls that were charged are collected and put into a pool.
After a question is over this will happen:
1) We take a fee of Ceil[1/10] of the total collected skulls and donate them to the community project
2) if someone/More ppl got the correct answer: They have to arrange with the reward; AND the rest of the skulls will be divided equally between them.
3) If no one gets the correct answer all the remaining skulls will be put back into the pool and will be part of the reward for the next question.
WARNING! Because Gambling can be addictive noone is allowed to guess more than 3 times for 1 question WARNING !
A small example:
* you guess once and pay 1 skull
* 9 other people also guess and pay 1 skull
* you were the only person who got the right answer
* 1 skull will be donated to the community project and you get the remaining 9 skulls for a total win of 8 skulls.
* On top you get the reward for the question ( usually an item/charm/trophy)
Lets begin:  ( Deadline Wednesday 21:00 Eastern European Time )


Amount of skulls in the pool: x 4

Reward for this question: SSSU Warp blade, Khazra Plate

People that still need to pay their skulls:
Spoiler:



Segolia

rfkn

Immortal_FTW

romanN1

Actual Question:
I gambled this Ilvl 99 Staff and used oil of renewal until an Oskill appeared, which oskill was the first one to appear ?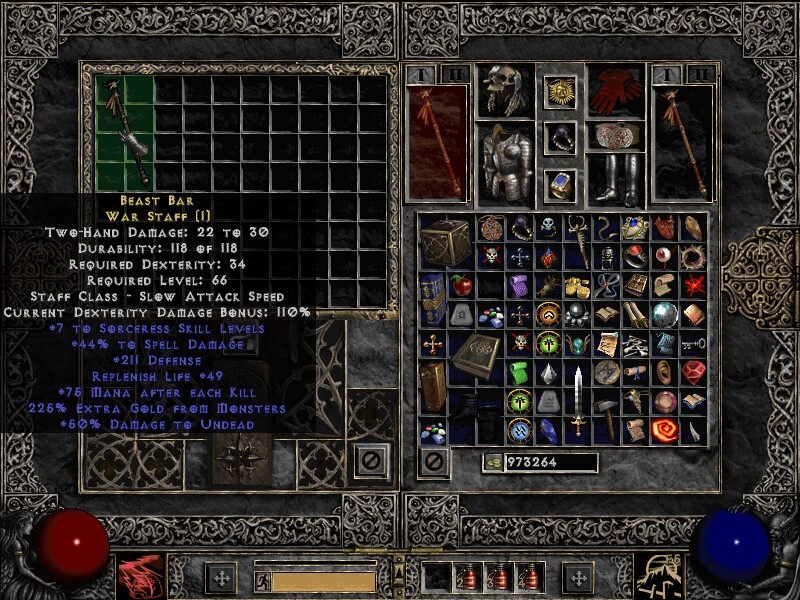 Former Questions:
Spoiler:

Question:

When i cast Dark summoning ONCE! at the place i am standing right now, which monster is going to appear ?

Answer:

It was good old Quov Tsin - noone managed to guess right this time.
Last edited by RollsRoyce on Sun Jun 14, 2015 7:56 pm; edited 2 times in total
contact you ingame to guess or...?
do you think its bad to post it here ? ( cause of influence between the players ? )


if you feel insecure to post it here you can always pm me in forum
The Smith




Mr. Nice Guy

---

Posts

: 3338


Country

:

---



well, i think it'd be better to do it ingame as you can get the skull at the same time.
i will collect the skulls during the time until the quiz is over. I think its fine to pm/post it here
gz got over your insecurity
War Thug




British Gentleben

---

Posts

: 771
Transferred

---

Country

:

---



now ppl steal my idea cuz i'm so lucky. gotta share prize
Bloody Butcher




Posts

: 473


Country

:

---



Page 1 of 2 • 1, 2

---
Permissions in this forum:
You
cannot
reply to topics in this forum